[MeetUp] Halloween with Tech Geeks @ BGC
Last Thursday I made a presentation in English at
[MeetUp] Halloween with Tech Geeks @ BGC
.
Because I wrote the script in advance, I was able to presentation.
However I wasn't able to understand the audience's question and I didn't answer well.
I need to study English hard!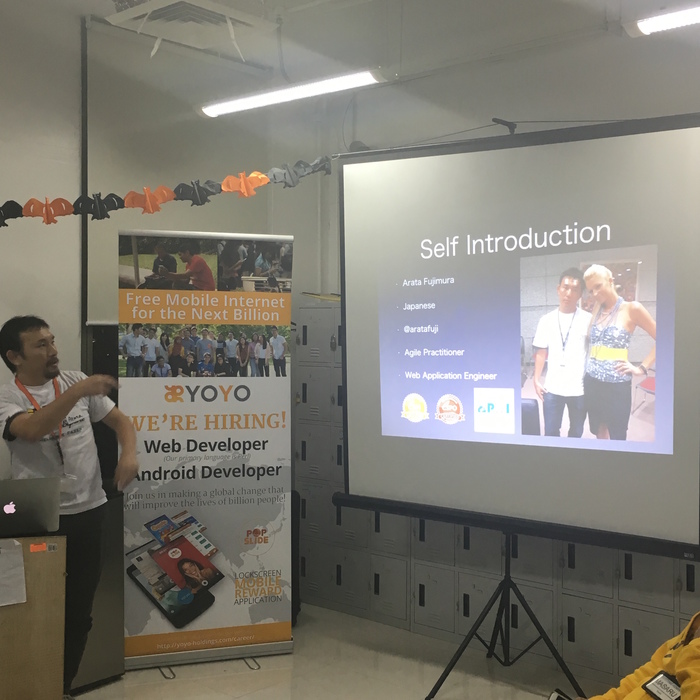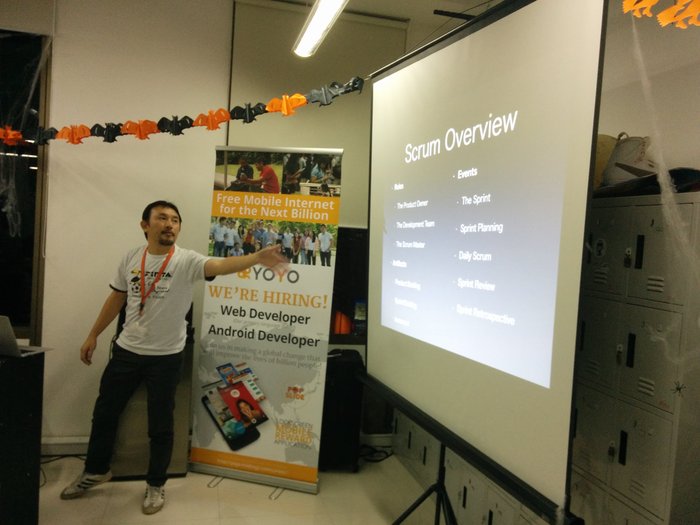 The slide was uploaded to Slideshare.
Is Scrum the Best Choice for you?
This presentation was "OUT OF COMFORT ZONE" for me.
And I also felt the "HRT" and kindness from YOYO staff.
Taka and Kuni trusted me to have a presentation
Qori, Yuyu, Yuji and Zak helped me with my practice.
Zakame and Zak helped me on a question period.
I appreciate all their help.
I convince that YOYO is excellent team!